Long Business Description
BLOOM MENTAL HEALTH

Do certain "normal" sounds really bother you? Chewing, pens clicking, dogs barking, mechanical rattles, and other daily noises...for those suffering from misophonia, sounds often perceived as background noise to others can seem incredibly heightened or cause an involuntary response of feeling anxious or even angry.
At our practice we feel strongly that those suffering from these symptoms should have treatment options and a greater understanding of the neuroscience behind their condition. As proud members of the Misophonia Association and one of the only practices in the country specializing in the treatment of misophonia, we strive to bring greater awareness to this condition as well as evidenced based treatment options for those suffering from it.

APPROACH
We can provide diagnostic assessments, as well as treatment with medications, natural supplements, and education regarding further therapy treatment options. We also regularly treat co-occurring psychiatric conditions such as anxiety, depression, ADHD, and OCD.
We treat both children and adults with this disorder.
We are located in Littleton, Colorado, but we serve clients all across the state! As a comprehensive psychiatric treatment center, we can also treat co-existing diagnoses such as anxiety, depression, OCD, ADHD, and more. Visit our website for more information.

CREDENTIALS
Board Certified in both child and adult psychiatry
PROFESSIONAL MEMBERSHIPS
American Academy of Child and Adolescent Psychiatry
American Psychiatric Association
Colorado Child and Adolescent Psychiatric Society
National Alliance on Mental Illness
Business Address
Littleton, CO
Long Business Description
APPROACH:  As a clinical psychologist, I treat misophonia with a form of cognitive-behavioral therapy (CBT) which utilizes acceptance-based approaches that help the individual learn how to respond to sound triggers so that they are less aversive and more acceptable. I also directly target the emotional response of anger/rage to enable one to feel greater control over their reactions to triggers. Additionally, I offer to integrate counseling into the treatment for secondary emotional concerns that result from misophonia such as relationship difficulties and/or other life stressors.
I also offer group therapy. It i s an ideal way to engage in an environment that is supportive, collaborative, and therapeutic. I am proud to offer one of the only therapy groups for misophonia in the entire world! This innovative group serves as a place for learning about misophonia, developing more effective ways of handling its symptoms and as a place for people to support each other. Misophonia is very lonely – come and join us!
I use pre/post measures to track progress in therapy.
I also offer my services over telehealth so I treat people over video conference for patients who are out of traveling distance.
CREDENTIALS:  Doctorate in Clinical Psychology (Psy.D.)
Business Address
New York, NY
10016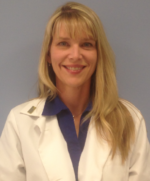 Long Business Description
APPROACH:  Dr. Fox-Thomas uses an audiological approach to managing misophonia that includes a combination of counseling (including tenets of cognitive behavioral therapy), sound therapy, and biofeedback. She embraces a person-centered, holistic approach to patient care that recognizes each individual's unique needs and preferences.
TESTIMONIALS:  Dr. Fox-Thomas has treated over 100 children and adults with misophonia since 2010. Anecdotal and survey results of her clinical work have been presented regionally and nationally and accepted for presentation at the 2nd International Misophonia Symposium. Although data collection is ongoing, preliminary findings of survey data indicate the majority of survey respondents (61%) reported their misophonia is "better." They reported less awareness and disturbance of triggers.
Subjective comments included "emotional regulation has somewhat improved with regard to misophonia triggers" and "can take short sessions of triggers." Scores on the Misophonia Assessment Questionnaire (MAQ) also improved for the majority of respondents. Nearly 80% of the patients who participated in the survey reported using sound therapy. Several patients reported the "breathing exercises" (biofeedback) were helpful. In response to the question, "What was most and/or least helpful about the services you received…?," patients commonly referred to validation of their condition (e.g., ""Being able to talk to someone who validated what I was feeling was the most helpful thing. I no longer felt alone."
CREDENTIALS:  State-licensed Audiologist (NC, VA, and SC); Certified by the American Speech-Language Hearing Association (CCC-A), Fellow of American Academy of Audiology (FAAA), Certified Healthcoach (CHC), Certified HeartMath Practitioner; Certified Integrated Listening Systems (iLs) practitioner including the Safe and Sound Protocol (SSP)
UNC Greensboro Speech and Hearing Center offers both online consultations and in-person evaluations as well as follow ups via telecare as needed. Telepractice laws usually require licensure in the state where the patient is located. At present, Dr. Fox-Thomas is licensed in North Carolina, Virginia, and South Carolina.
Business Address
Greensboro, NC