2020 MISOPHONIA CONVENTION October 8-10, 2020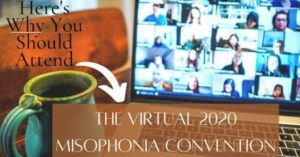 About Us
The Misophonia Association is a non-profit organization that was founded in October 2013 in Portland, Oregon after the first Misophonia Convention.
Goals and Mission
Education, Advocacy, Research, Support–in order to assist those who suffer from the condition of misophonia, as well as their families. We stand together in our rejection of bias, prejudice, and exclusion. We value respect, encouragement, professionalism and courteous speech and behavior. We recognize effort, intentions and accomplishment. We applaud helpfulness, positivity, and collaboration. We have made tremendous progress in the past few years.
Research
You may read the article at:
What's the Deal with Misophonia?
Educational Videos
NEW! Wish you'd attended, or want to re-live a previous convention? You can purchase videos of previous conventions, including 2019 in Denver.
Also check out this NEW bundle: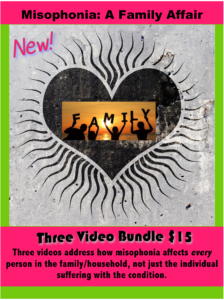 CLICK BELOW FOR MORE INFORMATION AND TO ORDER YOUR BUNDLE:
Conventions
We are committed to our annual convention, where we present a platform for gathering current and potential researchers and clinicians, and  work directly with those who suffer from misophonia along with their families. We continue to press for legitimate peer-reviewed professional research, and are committed to long-term dedicated and professional activities.
Previous Conventions
In 2014, the 2nd convention was held in Orlando, FL; the 3rd in Chicago, IL in October of 2015 with nearly 200 people attending. In 2017, February, the 4th convention was held in Las Vegas, NV and in 2018, it was held in Bloomington, MN. Most recently, the 6th convention was held in Denver, Colorado.
Donate
Please join us in our steady and mindful journey towards unbiased knowledge, effective treatment, and a potential cure for misophonia.  The Misophonia Association is funded with volunteer effort and donated time and funds. With your continued kind donations and support of events, we have begun to offer small pilot study style grants. These starter grants are aimed at funding smaller worthy projects that add to the body of work available in the world of peer-reviewed journalism.
Contact Information:
Reach us by email:  misoassociation@gmail.com
Follow us on Facebook:        https://www.facebook.com/MisophoniaAssociation
Visit our website:  http://www.misophonia-association.org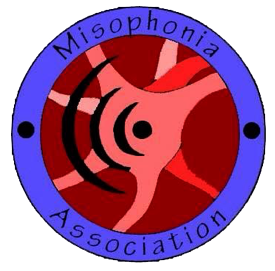 Main website photo by Bianca Mentil, Pixabay.com