Keep an eye on this page to find out who will be speaking at the 2019 Convention.  We will update as new speakers confirm. Want to register to attend? Check out the event page for all the handy info and links.
Confirmed Speakers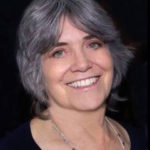 Jaelline Jaffe PhD is a Licensed Marriage and Family Therapist (LMFT) and Misophonia Association Board member who has been instrumental in each of the previous five conventions. She has over 40 years of experience in offering dialectical and cognitive therapy to families and individuals, and began to offer help to those who suffer from misophonia in her California based clinic and online during the past ten years. She will present on several topics including Coping and Management Strategies that Work. Dr. Jaffe presented has at every patient convention since 2013 and is a valued member of our Board of Directors and community.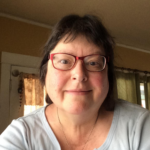 Marsha Johnson, AuD, has been devoted to the care of patients with tinnitus, hyperacusis and misophonia for 21 years at her Oregon Audiology Clinic. Her clinical background includes the terminal degree of her field, the Doctorate of Audiology (AuD). She has served on many different nonprofit boards including the American Tinnitus Association, the Tinnitus Practitioners Association, the Misophonia Association, and others. She is the Convention host and will be presenting on the topic of Identifying Islands of Happiness as a Strategy for Families with Misophonia.

Mercede Erfanian is a research associate and neuroscientist with a background in clinical psychology and neuroscience, with a particular focus on affective disorders. Her research is currently focused fully on misophonia, its brain mechanism, cognitive and emotional characteristics and co-morbidity with other affective disorders. She has published many scientific papers and is the winner of several international prizes (e.g. Herman Westenberg Prize) and grants (e.g. IBRO-FENS grant). Her convention presentation is titled: Emotional empathy in adults with Misophonia: Evidence from IRI (Interpersonal Reactivity Index). Ms. Erfanian has presented her research to our convention for several years.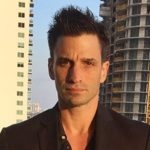 Michael Mannino joined the Center for Computational Science at University of Miami in April 2019 as Director of Programs. He has his PhD in complex systems and brain sciences, and his research was in computational neuroscience, specifically computational modeling of large-scale brain networks using nonlinear dynamical systems and neural time series analysis. Michael also has his Masters in philosophy, focusing on the philosophy of science, and philosophy of mind, and has been a professor of philosophy at Miami Dade College, teaching several courses. He is passionate about the topics of science communication, complexity science, and all things brain. He is also an athlete and has a website called www.embodiedfit.com about the intersection of the fitness, movement, and the brain.  He also suffers from misophonia since 13 years old.
Tom Dozier is an author and behavior  analyst and the director of the Misophonia Treatment Institute, established in 2013. He has been a regular presenter at previous conventions, and will provide attendees with an overview of the learned reflexive behavior theory.  Mr. Dozier has been part of the Conventions since 2014 and has been very active in research, publishing, theory, and potential treatments for misophonia.