UPDATE: Convention tickets are SOLD OUT. You may want to consider the livestream option.
Read on to find out who will be speaking at the 2019 Convention.  
Confirmed Speakers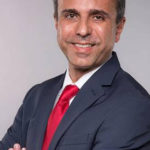 Ali A. Danesh Ph.D., CCC-A, FAAA, is currently a Professor at the Department of Communication Sciences and Disorders, and also has a Secondary appointment as Professor of Biomedical Sciences in the Charles E. Schmidt College of Medicine, Florida Atlantic University (FAU), Boca Raton, Florida, where he teaches courses in neuroanatomy and neurophysiology of auditory and vestibular systems, audiology, genetics of communicative disorders, and aural rehabilitation. He also supervises graduate students at the FAU Communication Disorders Clinic. He also has appointments at the departments of Psychology, Otolaryngology, and Neurology in a variety of academic institutes. Professor Danesh has research and interest in the areas of tinnitus, hyperacusis, Misophonia, auditory evoked potentials, auditory processing disorders, auditory responses in both normal and pathological populations, vestibular assessment, and diagnostic/rehabilitative audiology. Dr. Danesh obtained his B.Sc. in audiology from Iran University of Medical Sciences, Tehran, Iran, his M.S. in audiology from Idaho State University, Pocatello, Idaho, and his Ph.D. in audiology, with an emphasis on auditory electrophysiology, from the University of Memphis, Memphis, Tennessee. Dr. Danesh is an American Board of Audiology board certified practicing audiologist. His current clinical work concentrates on patients with tinnitus, vertigo and sound sensitivity (e.g., hyperacusis and misophonia). Dr. Danesh has presented in many scientific conventions and has published in numerous professional and scientific journals.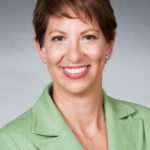 Alison Butler is Director of Legal Services at Disability Law Colorado, and oversees all of the legal work regarding people with disabilities , including individual representation in workplace, housing and public accommodation discrimination issues, and assistance to students and parents with disability-related legal issues in schools, among others.  Alison is active in providing training state-wide to other lawyers, organizations and members of the community on a multitude of disability topics, including: special education law, housing discrimination, the Americans with Disabilities Act, service and companion animal issues, the use of restraint in public schools and general disability awareness. She also advocates for the rights of people with disabilities through legislative and committee work. Alison joined Disability Law Colorado in 2007.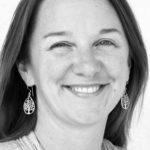 Beth Campbell is a CBD Educator and Success Coach who lives in Bailey, Colorado. She is currently finishing her Master's degree in Mental Health & Wellness, emphasizing Prevention Science. Through her own CBD journey and those of her clients, Beth has a passion and commitment to educating people about the topic of CBD. She will be discussing the Endocannabinoid system, the potential benefits of CBD, and sharing the most important factors in selecting and taking CBD.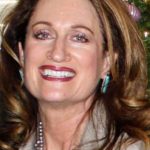 Dee Dee Woodman is a Licensed Professional Counselor specializing in individual, couples, family therapy and play therapy. She maintains a busy private practice with offices in Littleton and Wheat Ridge Colorado. With over 25 years experience as a marriage and family therapist, and as a graduate of The University of North Texas, she works with a broad spectrum of clients. She is a certified NLP (Neurolinguistic Programming) Practitioner and Coach, and has received her Advanced Training Certification in EMDR (Eye Movement Desensitization Reprocessing). She is also Level One Certifed with Gottman Couple's Therapy. Among her areas of expertise are trauma recovery, sexual abuse, play therapy, Misophonia, adolescent development, spiritual warfare, eating disorders, depression and codependency, as well as a variety of other therapeutic concerns. She has done extensive work with victims and families of the Columbine tragedy and has spoken nationally about her experiences.  In addition to her work as a therapist, Dee Dee is a popular speaker and has presented numerous seminars and retreats on a variety of issues. She combines her drama background with strong practical teaching and a sense of humor resulting in workshops, seminars and retreats that are dynamic, informative and enjoyable.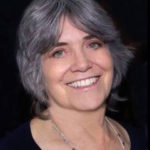 Jaelline Jaffe PhD, is a Licensed Marriage and Family Therapist (LMFT) and Misophonia Association Board member who has been instrumental in each of the previous five conventions. She has over 40 years of experience in offering dialectical and cognitive therapy to families and individuals, and began to offer help to those who suffer from misophonia in her California based clinic and online during the past ten years. She will present on several topics including Coping and Management Strategies that Work. Dr. Jaffe presented has at every patient convention since 2013 and is a valued member of our Board of Directors and community.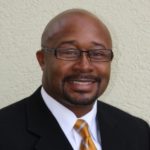 James W. Martin, Jr., AuD, is the Director of Audiological Communication at Widex USA. He was born and raised in Waynesville, North Carolina and received his Bachelor's Degree in Audiology and Speech Pathology from The Ohio State University and his Master's Degree in Audiology from the University of Tennessee, Knoxville. He earned his Doctorate of Audiology (Au.D.) at Arizona School of Health Sciences. James is a Keynote speaker and educator and is passionate about encouraging clinicians as well as patients to become the best version of themselves. James conducts training sessions at both national and international events. He has worked in clinical and manufacturing sides of audiology for over 30 years. James is a member of the American Academy of Audiology (AAA) and was the winner of the American Speech and Hearing Associations Editor's Award for published research in auditory neurophysiology.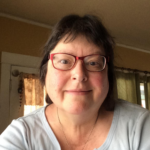 Marsha Johnson, AuD, has been devoted to the care of patients with tinnitus, hyperacusis and misophonia for 21 years at her Oregon Audiology Clinic. Her clinical background includes the terminal degree of her field, the Doctorate of Audiology (AuD). She has served on many different nonprofit boards including the American Tinnitus Association, the Tinnitus Practitioners Association, the Misophonia Association, and others. She is the Convention host and will be presenting on the topic of Identifying Islands of Happiness as a Strategy for Families with Misophonia.

Mercede Erfanian is a research associate and neuroscientist with a background in clinical psychology and neuroscience, with a particular focus on affective disorders. Her research is currently focused fully on misophonia, its brain mechanism, cognitive and emotional characteristics and co-morbidity with other affective disorders. She has published many scientific papers and is the winner of several international prizes (e.g. Herman Westenberg Prize) and grants (e.g. IBRO-FENS grant). Her convention presentation is titled: Emotional empathy in adults with Misophonia: Evidence from IRI (Interpersonal Reactivity Index). Ms. Erfanian has presented her research to our convention for several years.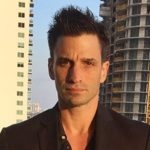 Michael Mannino joined the Center for Computational Science at University of Miami in April 2019 as Director of Programs. He has his PhD in complex systems and brain sciences, and his research was in computational neuroscience, specifically computational modeling of large-scale brain networks using nonlinear dynamical systems and neural time series analysis. Michael also has his Masters in philosophy, focusing on the philosophy of science, and philosophy of mind, and has been a professor of philosophy at Miami Dade College, teaching several courses. He is passionate about the topics of science communication, complexity science, and all things brain. He is also an athlete and his website, Embodied Fit, explores the intersection of the fitness, movement, and the brain.  He also suffers from misophonia since 13 years old.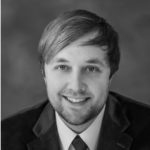 Nate Mitchell, Ph.D. is a licensed clinical psychologist and associate professor of psychology at Spalding University in Louisville, Kentucky.   Dr. Mitchell is a misophonia researcher and provides treatment for misophonia in his private practice for the last 3 years.  Dr. Mitchell has a research lab and graduate students who contribute many hours to his research projects.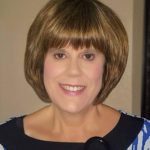 Patty Kalmbach received her Doctorate Degree in Audiology from Pennsylvania College of Optometry's School of Audiology in 2007. She received her Master of Science Degree in Audiology from Colorado State University in 1987. She completed her training at Letterman Army Medical Center in San Francisco, CA and at Beaumont Army Medical Center in El Paso, Texas. Upon returning to Denver, she began an 18-year career working as a clinical Audiologist in the Neurodiagnostic Lab at Swedish Medical Center in Englewood, Colorado. While working in a hospital environment she was involved in Newborn hearing screenings, diagnostic testing and evaluation of those suffering from hearing loss, as well as performing a wide variety of Vestibular tests used in the diagnosis and treatment of balance problems. With a passion to work with tinnitus patients, Dr. Kalmbach went into private practice and has been the President of Colorado Tinnitus and Hearing Center for over 13 years. Dr. Kalmbach has over 30 years' experience in the field of Audiology and is passionate in helping those who suffer from tinnitus, hearing loss and Misophonia.
Tom Dozier is a behaviorist who has researched and provided treatment for misophonia for the past 7 years.  He is author of Understanding and Overcoming Misophonia and 5 journal articles.  Tom founded the non-profit Misophonia Institute in 2016 to promote misophonia awareness and research.  He has presented at every Misophonia Association Convention since 2013.  He will provide attendees with an overview of the learned reflex behavior theory of misophonia and how it is applied to the treatment of misophonia.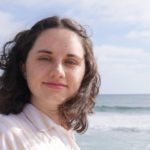 Vivien Black is a student from Los Angeles, California. In pursuit of her Girl Scout Gold Award, Vivien produced, directed, and edited the short documentary, "Breaking the Sound Barrier: Teens With Misophonia." Inspired by her own journey with the condition, Vivien wanted to share the stories and highlight the voices of other teens with misophonia. Her hope is that this film will help those dealing with misophonia feel like they aren't alone and provide tools to create a positive outlook on life with the condition. After graduating high school in 2020, Vivien plans to study psychology with the goal of further contributing to the misophonia cause in the future.