Tom Dozier
Author and Behavior Analyst Tom Dozier is also the director of the Misophonia Treatment Institute, established in 2013. He has been a regular presenter at previous conventions, and will provide attendees with an update on the Research Conference, scheduled for August 2018 in the Bay Area. He will discuss Misophonia Etiology: How it Develops and Expands. Mr. Dozier has been part of our convention since 2014 and has been very active in research, publishing, theory, and potential treatments for misophonia.

Mercede Erfanian
Mercede Erfanian is a research associate and neuroscientist with a background in clinical psychology and neuroscience, with a particular focus on affective disorders. Her research is currently focused fully on misophonia, its brain mechanism, cognitive and emotional characteristics and co-morbidity with other affective disorders. She has published many scientific papers and is the winner of several international prizes (e.g. Herman Westenberg Prize) and grants (e.g. IBRO-FENS grant). Her convention presentation is titled: Emotional empathy in adults with Misophonia: Evidence from IRI (Interpersonal Reactivity Index). Ms. Erfanian has presented her research to our convention for several years.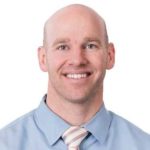 John Hatch
John Hatch, DC, is a chiropractic physician and functional neurologist who offers treatments for brain injuries and neurological disorders at the Brain Rehab Clinic in Orem, UT. He will be speaking on the topic of Functional Neurology in the treatment of Misophonia. This approach is a newer one that Dr. Hatch created. He has been adjusting this treatment protocol with misophonia sufferers who have reported positive changes on various internet sites.
Jaelline Jaffe
Jaelline Jaffe, PhD, is a Licensed Marriage and Family Therapist (LMFT) and Misophonia Association Board member who has been instrumental in each of the previous four conventions. She has 35 years of experience in offering dialectical and cognitive therapy to families and individuals, and began to offer help to those who suffer from misophonia in her California based clinic during the past ten years. She will present on the topics of Polyvagal Nerve Theory and Misophonia, as well as Coping and Management Strategies that Work. Dr. Jaffe presented has at every patient convention since 2013 and is a valued ember of our Board of Directors and community.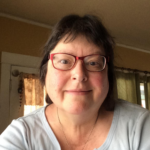 Marsha Johnson
Marsha Johnson, AuD, has been devoted to the care of patients with tinnitus, hyperacusis and misophonia for 21 years at her Oregon Audiology Clinic. Her clinical background includes the terminal degree of her field, the Doctorate of Audiology (AuD). She has served on many different nonprofit boards including the American Tinnitus Association, the Tinnitus Practitioners Association, the Misophonia Association, and others. She is the Convention host and will be presenting on the topic of Identifying Islands of Happiness as a Strategy for Families with Misophonia.
Sukhbinder Kumar
Sukhbinder Kumar, PhD, is a neuroscientist and is currently working as a Research Fellow at Wellcome Trust Centre for Neuroimaging, University College London (UCL) and Institute of Neuroscience, Newcastle University (UK). Dr. Kumar and his team from the Institute of Neuroscience and the Wellcome Centre for NeuroImaging at University College London (UCL), published a groundbreaking misophonia study in February 2017: The Brain Basis for Misophonia. The Misophonia Association granted $5000 for Dr Kumar's research in 2018. Dr. Kumar presented at the Conference in 2016.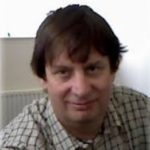 Chris Pearson
Chris Pearson is a UK-based hypnotherapist who developed a misophonia treatment called sequent repatterning, a specialist therapy framework. He is a board member of the Misophonia Institute. In November 2017, he published a paper titled "Reviewing Misophonia and its Treatment" in the International Journal of Neuropsychotherapy. He will be speaking on the topic, There's More to This Than You Might Have Heard (Sequent Repatterning) . Chris presented at our convention in 2014.