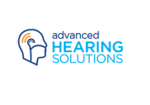 Long Business Description
Approach:  Full evaluation including audiogram, Tympanogram, acoustic reflexes, DPOAE, MCL, UCL, LDL, medical history, various misophonia questionnaires, and family questionnaires. Discussion of management strategies including sound therapy, educational counseling, relaxation exercises, thought restructuring, and consult with CBT therapist. Prescription of sound generators when applicable. Follow-up appointments as needed to chart progress.
Many of my patients have experienced significant relief: some mild relief, some moderate, some extensive relief. I don't have any metrics to share at this time.
I truly care about helping patients with misophonia. I have misophonia myself, so I have empathy. I belief relief can be had via a combination of management strategies. True- there is no cure yet. However, management strategies significantly improve quality of life.
Credentials: AuD
Business Address
Exton PA
19341