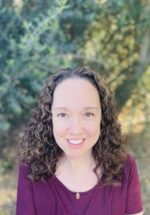 Long Business Description
Samantha Bookman, LMFT
More Peaceful, With Misophonia
Treating Misophonia with Body Regulation & Family Systems Tools
My practice is all virtual. I don't accept insurance but I do short term, solution focused work.

APPROACH
Two Fold Approach, assisting the person with misophonia and their family simultaneously
Working with the person with Misophonia:
Using cognitive skills to practice how one will calm their nervous system during misophonia moments
Setting up a mental map for how one will care for themselves
Creating a greater sense of safety and security, "I have tools, there are things I can do to help myself, I will take care of my body and my emotions, I am not powerless in how I respond to misophonia"
Learning & practicing strategies to regulate the nervous system and bring it back into a calm (or calmer) state during and after a misophonia moment
Working with Family Dynamics:
How to balance avoiding harm for the person with misophonia without harming the rest of the family in the process (the "no harm" approach) Helping families understand what misophonia is doing in the brain and body of the person with it
Teaching family what that person is learning and how they will be caring for themselves
Looking at how we all (ideally) care for one another in a family
Once a child or teen has skills to practice so that they can feel safe(r), helping parents see how they can encourage practice and build motivation for a child who lacks it, "If I feel safer in my room with headphones on, why would I ever practice it if it makes me feel unsafe?"
Confronting the trade offs associated with sheltering from noises and learning ways to care for oneself in the midst of noises
Discuss limit setting with a child who is genuinely struggling and in pain (yes, you can feel enraged and take steps to care for yourself, but you can't scream at people, say cruel things or physically lash out)
Investigate the balance between protecting our children from suffering and helping them feel okay being in the worldThe world isn't going to stop making these noises (how much easier my life would be!). So, how do we arm our children with the skills they need to lead fulfilling lives that are not controlled by misophonia?
Addressing relationship struggles that are usually making misophonia reactions worse (For example, if a teen is already mad at their parents, misophonia will magnify that until underlying issues are addressed, if a parent has trouble setting limits around behavior in general - homework, chores, sibling relationships - it will be especially hard when misophonia enters the picture)
CREDENTIALS:
Licensed Marriage and Family Therapist (LMFT)
CLIENT TESTIMONIALS:
Social Media posts from the Parents of Children with Misophonia Website:
"I just wanted to share the contact information for a great thearpist we used for my daughter this fall right after she developed misophonia. Things still aren't perfect but they have improved a ton and my daughter really enjoyed their sessions. She has a husband and two kids with misophonia so she really gets what it's like to live with this on a daily basis."
"Wanted to share the therapist that we have been working with for a few weeks now. Samantha Bookman is very knowledgeable about misophonia and connected with my daughter on what miso is, how to respons ewhen in a trigger moments, how to explain it to friends and family, and overall just how to live with it. I highly recommened her. We did virtual visits and they worked great!"
"Samantha Bookman, an adolescent therapist who specializes in Misophonia, has recently helped my 15 year old so much! After just a few sessions, my kid is managing her food/cheweing/swallowing triggers so much better. Samantha really gets it (having kids of her own with miso) and gave my daughter tools and tricks to manage that fight / flight response and I feel much more hopeful that my daughter will lead a fully functional life. I know the miso won't go away, but being able to control those horrible trigger responses has made my daughter much happier"
"After struggling to find a local therapist that truly understands misophonia, we connected with Samantha Bookman and have done zoom sessions with her once a week for the past month or so. She has helped my 11 year old daughter a great deal in a relatively short amount of time. I believe she has been mentioned here before, but I wanted to recommend her again"
Notes from clients:
"There just seems to be so few people who actually understand what it even is and how debilitating it can be. It's been great to have somebody for her (and me!) who truly gets what we've been going through."
"Thank you for today. (my child) was super resistant to doing the session today, but after, she said she really liked you, and felt like you really understood her situation....so she's all for moving forward!!"
Send Message to listing owner