Education·Advocacy·Research·Support
Defining misophonia is our mission. Assisting in the process of defining the condition is a huge effort in our endeavor, along with assisting those with the condition to find helpful effective management approaches. Providing a venue for support and awareness is another goal and we also try to raise funds with donations to provide to significant researchers who are hot on the trail of finding out all about this distressing disorder.
Education
Helping the world understand what Misophonia is, is our mission. We provide education through our ever-growing list of presenters on the latest research in the field of Misophonia. 
Advocacy
We stick up for you in your battle with Misophonia.  You are not alone in your struggles and we are here to lend a helping hand.
Research
Along with education the Misophonia Association helps to fund research in the field of Misophonia with help from our donors and sales of the videos of the conventions. 
Support
Above all we are here to support people who suffer with Misophonia.  We also support families and others in this situation.  You can find tremendous resources in our recorded video section from the past conventions from experts in the field.
2023 MISOPHONIA CONVENTION PRESENTER FEATURE!
The Grammy award-winning singer-songwriter Lisa Loeb graced the convention with her beautiful voice and some of her uplifting songs!
Misophonia has affected Lisa and her family life and she says misophonia also affects her music-making and we were privileged to hear more about her personal experience with misophonia during her interview with John Smoot.
To find out more about Lisa Loeb, you can go to her website HERE.
Many wonderful presenters were at the convention, which took place November 2-4, 2023 in Albuquerque, NM and online.
Please keep your eye out for an announcement from Misophonia Videos about the professionally edited videos of all the convention presentations being offered for purchase at a very reasonable cost very soon.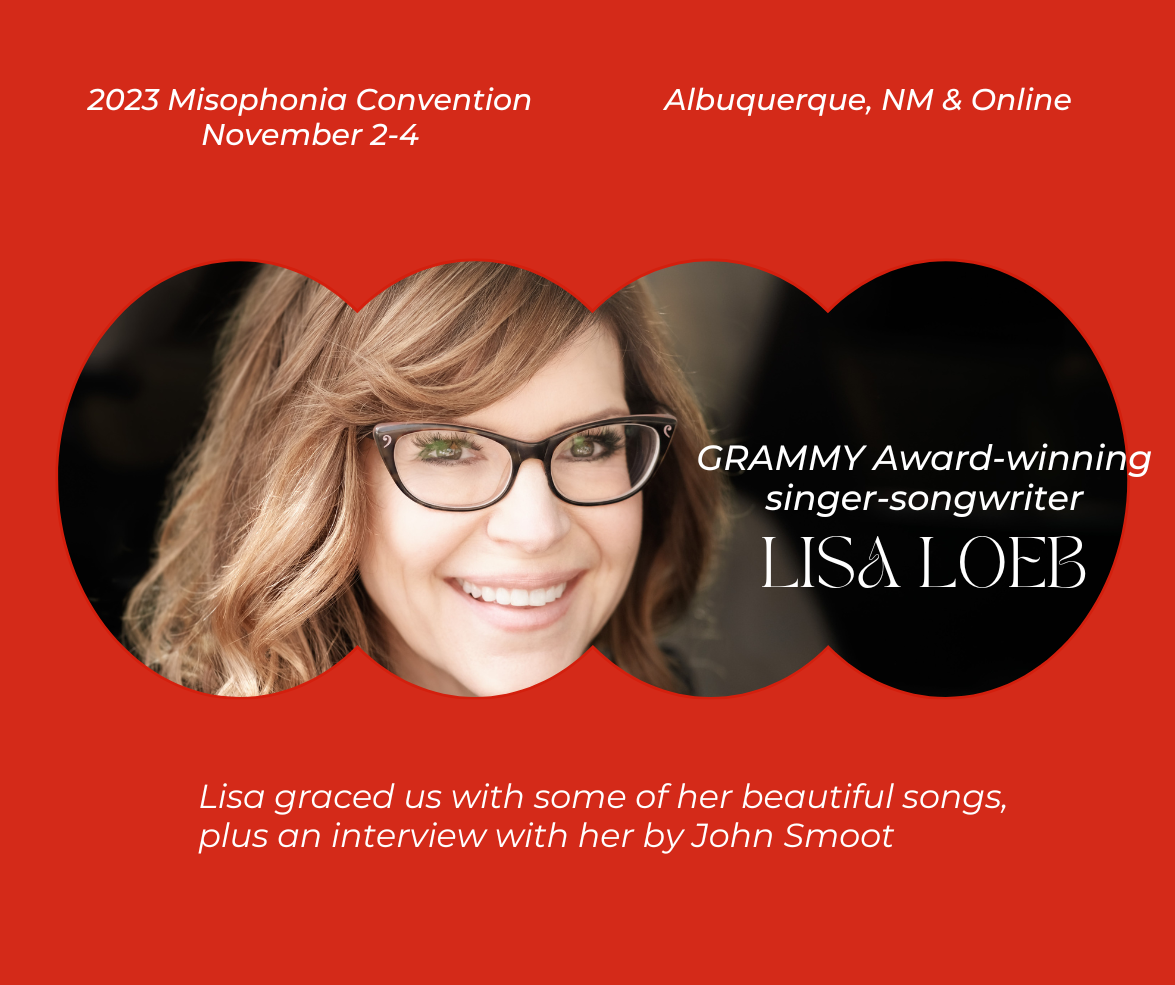 Days until next Misophonia Convention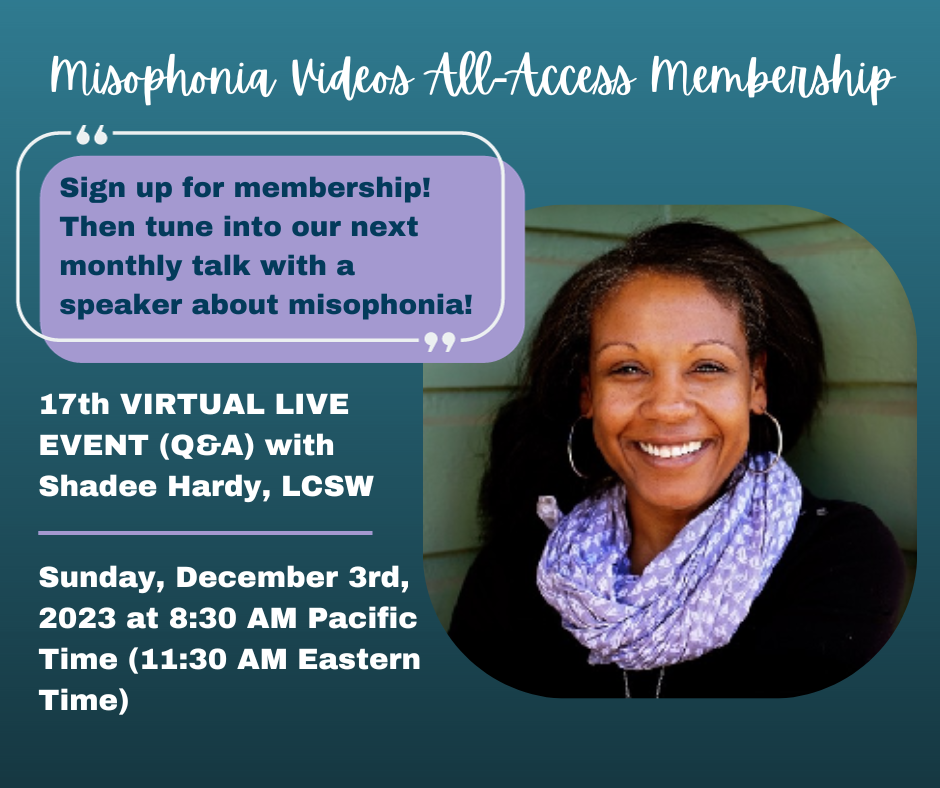 MISOPHONIA VIDEOS ALL-ACCESS MEMBERSHIP
ANNOUNCING our 17th Exclusive All-Access Member's Live Q&A taking place Sunday, December 3rd at 8:30 am Pacific Time (11:30 am Eastern Time) with Shadee Hardy, LCSW!
Shadee Hardy is a Licensed Clinical Social Worker at Abri Radically Open DBT Clinic in Portland, Oregon. She has been in practice for 19 years and specializes in supporting adults (17+) with misophonia. Ms. Hardy discovered 11 years ago that she has misophonia; this led her to consider how the very therapeutic interventions she was using with clients could help her in better coping and learning to live with misophonia. SInce then she has had a passion for assisting fellow misophones (and their loved ones) in better understanding the condition, themselves, and how to navigate the world with misophonia (rather than simply suffering it).
Ms.Hardy's work also addresses many of the problems that tend to co-occur with misophonia, including anxiety/depression, interpersonal conflict, difficulty with anger management, overcontrolled coping, and low self-worth. Ms. Hardy's orientation is cognitive behavioral therapy (CBT), which is skills and strategies based. The two therapies that underlie her approach are Compassion Focused Therapy (CFT) and Radically Open Dialectical Behavior Therapy (RO DBT). Since being trained in RO DBT, Ms. Hardy has seen strong connections between misophonia and over-controlled coping; she's found that this treatment has offered a unique way of conceptualizing and addressing the co-occurring problems that coincide with misophonia. Ms. Hardy offers culturally sensitive and responsive care to diverse populations, including LGBTQ-affirmative care.
For further information about Shadee Hardy's approach and her experience in the field, we encourage you to check out her website HERE.
You can sign-up for the membership and then you'll be able to register for each event. The All-Access Membership also gives you exclusive access to all future live events, all replays, plus all previous Misophonia Convention Videos (8 years+).
Special offers for Misophonia Convention Videos!
Purchase the
9-year bundle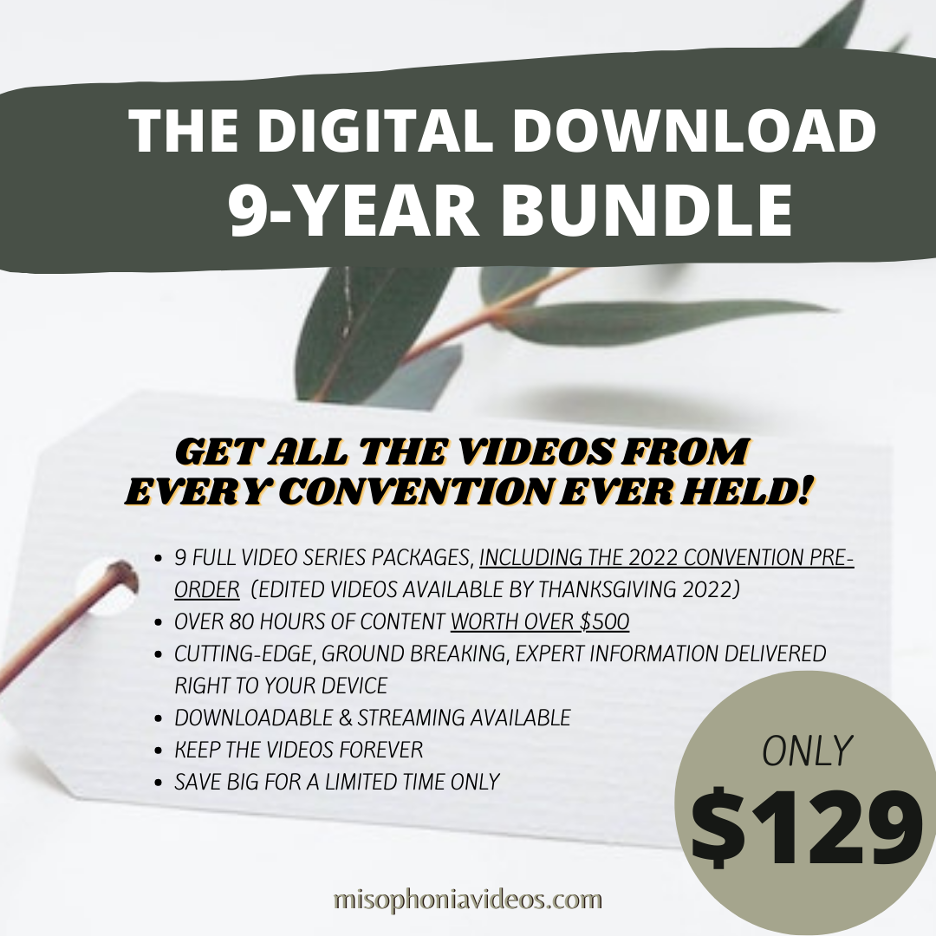 Now on sale for $129 (valued more than $500)
Become an All-Access
Monthly Member
ENTER THIS COUPON CODE at checkout: newby2023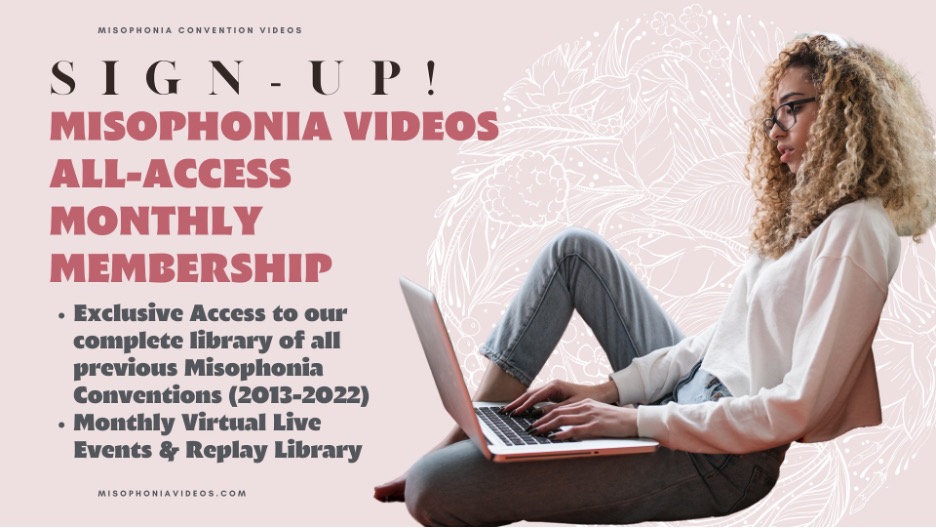 Now on sale for $9 per month (normally $11 per month)
All the conventions at your fingertips
All of the conventions are recorded and bundled together for your viewing for eternity. From the very first convention to the most recent information. Help support the Misophonia-Association and check out the collections in the link below. 
This collection of videos from our past annual Misophonia Association Conventions features the combined brain power of the best doctors and researchers that specialize in Misophonia Research and Treatment. As the conventions continue to grow, most importantly so does the knowledge and cutting-edge methods and technology to bring treatment for misophonia closer to a reality.
Creating a space for experts and the people that they can help.
Statistics up to the last conference 2022
Cups Of Coffee drunk silently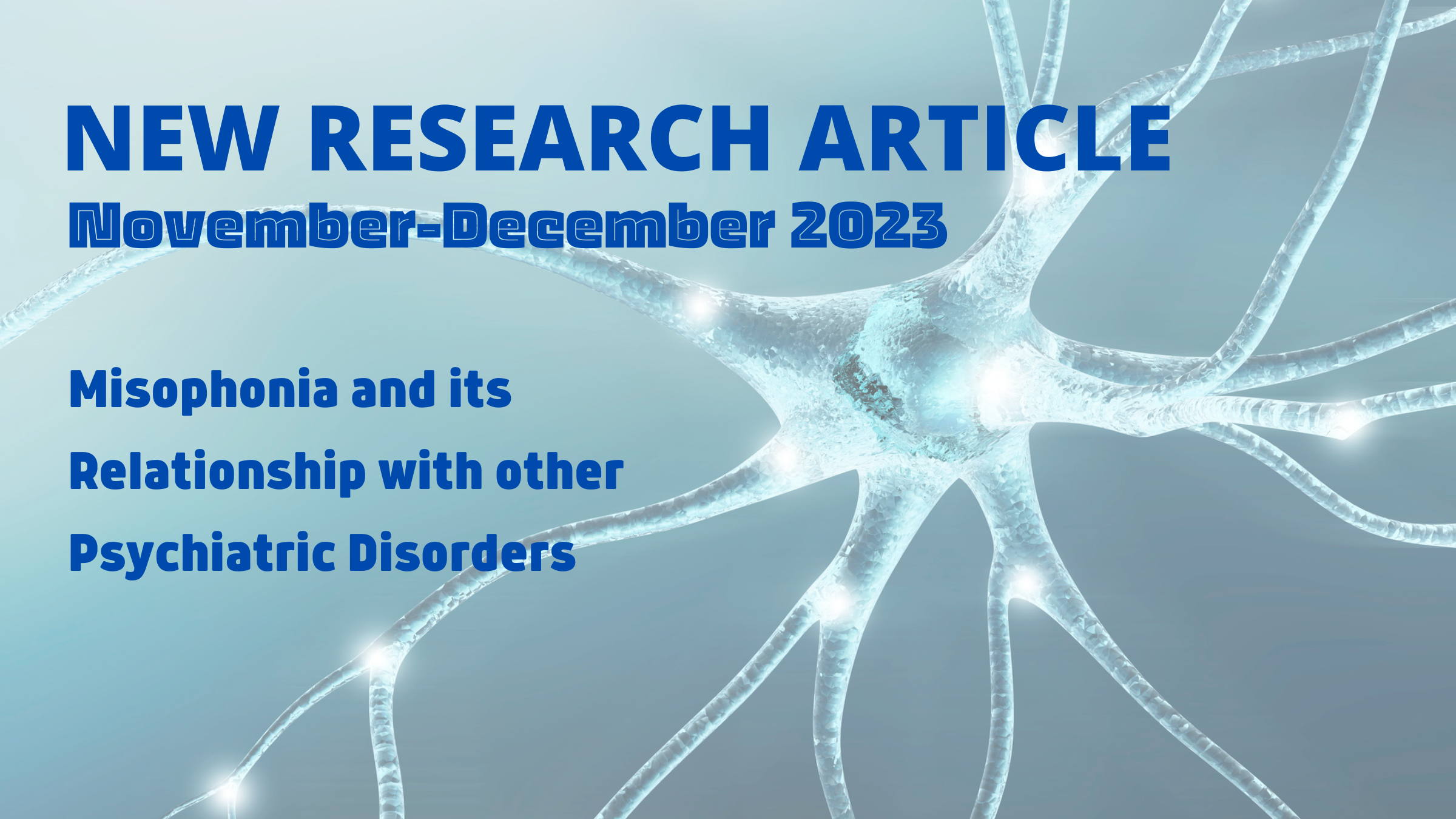 Latest Research
"Misophonia and its Relationship with Other Psychiatric Disorders"
Research shows that misophonia accompanies many psychiatric disorders and should be considered a mental disorder. Although there are suggested diagnostic criteria, no clear ones have been defined yet. This study aims to investigate the relationship of misophonia with other mental disorders and to determine its possible category in diagnostic classification systems.
Article by Kemal Mutlu, Lut Tamam, Zeynep Namil, Mehmet Emin Demirkol, and Mahmut Onur Karatug; Bolu Izzet Baysal Mental Health and Disorders Hospital, Department of Psychiatry, Bolu, Türkiye; Çukurova University, Faculty of Medicine, Department of Psychiatry, Adana, Türkiye
[MEDICAL RECORDS-International Medical Journal], January 2023
Note: The views expressed in this article are those of the authors and are not necessarily reflective of the Misophonia Association.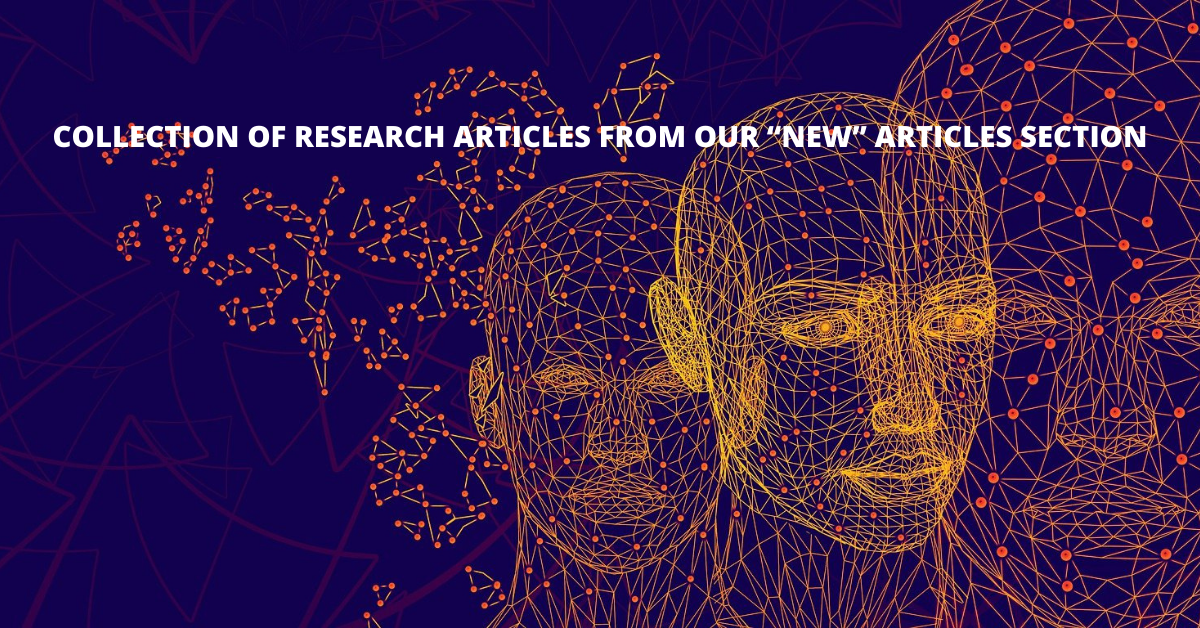 QUOTE FOR YOUR INSPIRATION
"What can we gain by sailing to the moon if we are not able to cross the abyss that separates us from ourselves? This is the most important of all voyages of discovery, and without it, all the rest are not only useless, but disastrous."                                   
– Thomas Merton
Connect with us for the 

Latest Information
Please continue to join us in our steady and mindful journey towards unbiased knowledge, effective treatment and a potential cure for misophonia. The Misophonia Association is funded with volunteer effort and donated time and funds. Our non-profit association's goals and mission include Education, Advocacy, Research and Support.